Winter 2022
Newsletter
Researcher Spotlight
Katherine Bright
Written by Katie Quinn, CJR Student Initiatives Coordinator
Katherine Bright is a passionate and talented researcher with experience in both direct service and research settings. Since her early work in direct care, Bright worked with 12-18-year-old boys who were in and out of foster care and/or coming out of juvenile detention centers. From there she worked as a case manager for homeless teen mothers. This encouraged her to spend most of her early time in research looking into child abuse and victimization of teen mothers because she stated that there needed to be a larger emphasis on "looking into the ways that racial and economic disparities construct different narratives for similar cases of child abuse—who does society deem worthy of care and who is left to fend for themselves in the aftermath of a trauma." Since then, her research has expanded, looking into the correlation between financial insecurity and homelessness among teenage parents, commercial sexual exploitation of children (CSEC), adult sex trafficking, and domestic and international labor trafficking. 
Bright notes that her academic career and experience as both a student and researcher fueled her to look into needed changes in the anti-trafficking sector, one being the implementation of trauma-informed training for researchers in academia. Her research is fueled by her relationships and conversations with the demographic she's studying during her clinical work. "If you don't have stories and faces… as you're doing this work, the reason that you're pushing forward gets diluted by a lot of your own professional desires." She reflects that clinical work is not always given the importance it deserves in academia. Direct experience is particularly important when showing up to vulnerable communities. This human interaction gives a full grasp of the impact of complex trauma on a population. Without the proper trauma-informed training, studies can cause harm and retraumatize the people they are meant to support. Bright proposes macro-changes in structural shifts that encourage trauma-informed research and survivor-led spaces so that they can be in charge of their own recovery process. 
Before Bright worked in HT, she worked in the San Diego foster care system with boys and noticed a severe gap in HT screenings and staff training for recognizing boys being trafficked. She recalls that most of the boys she worked with, both those in foster care and those returning from juvenile detention, were victims of violence. There are little to no outlets for men to begin a safe recovery process because we don't see traditional trauma-informed approaches that meet their experiences of living in a hyper-masculine context. Bright said that the men she had worked with for the last twenty years will often tell her that they don't see themselves reflected in the anti-trafficking movement and don't always feel comfortable in recovery spaces that have largely been built by women for women—which can dissuade them from engaging with services or reaching out to survivor communities. While researchers and service providers are seemingly starting to move on the gaps in screening and support for men in sex trafficking she worries about the erasure of what we already know—that men make up the majority of victims in labor trafficking cases. Bright recommends a "Yes And" approach. Yes, we can and should do a better job about equity for men in sex trafficking AND, we need to realize that equity for men who experience labor trafficking hasn't happened either, despite our knowledge of how many men experience this form of victimization each year. We can't erase their victimization in the process of trying to do better in other areas. If we say we care about men then we should also care about getting male survivors of labor trafficking what they need, in the ways they need to.
In her work thus far, Katherine Bright has made tremendous strides in progressing HT research. One of her most recent publications, A longitudinal evaluation of a survivor-mentor program for child survivors of sex trafficking in the United States, critically assesses a CSEC survivor-mentor program to see if youth who participated in it experienced any significant changes in victimization, social support, and coping. In the near future, she hopes to use her HT research experience to develop ways to create and support a curriculum to train other researchers and students in trauma-informed practices so research can continue to highlight evidenced-based practices to uplift victims and survivors of trafficking without causing harm in the process.
More Work by Katherine Bright can be found
HERE
.
Research Highlights
Service Providers' Perspectives on Sex Trafficking of Male Minors: Comparing Background and Trafficking Situations of Male and Female Victims
Jennifer Cole
ABSTRACT
Even though it is documented that sex trafficking of male minors occurs, limited research has focused on this type of commercial sexual exploitation. Data was collected via telephone interviews from 323 professionals who worked with at-risk youth and/or crime victims/offenders in all counties in a mostly rural state in the U.S. Half of the respondents had worked with at least one victim of child sex trafficking, and of these 161 respondents, 57.8% had worked with at least one male victim. To contextualize the data on male minor victims, quantitative analysis was conducted comparing the close-ended and themes identified in open-ended responses of professionals who reported they worked exclusively with male victims (n = 26) versus professionals who worked exclusively with female victims (n = 81) to examine how sex trafficking of male minors may differ or be similar to sex trafficking of female minors. Many similarities in victims' vulnerability factors, the systems victims encountered, and their greatest needs were found by gender. Familial sex trafficking was one of the typical pathways into commercial sexual exploitation for minors. There were some differences in the pathways in sex trafficking by gender. There is a need for greater awareness, training, and resource-building for identifying and appropriately responding to male minors who are trafficked in commercial sex.
https://link.springer.com/article/10.1007/s10560-018-0530-z
Cole, J. Service Providers' Perspectives on Sex Trafficking of Male Minors: Comparing Background and Trafficking Situations of Male and Female Victims. Child Adolesc Soc Work J 35, 423–433 (2018). https://doi.org/10.1007/s10560-018-0530-z
---
Development of a Multi-Session Curriculum Addressing Domestic Minor Sex Trafficking for High-Risk Male Youth
Meagan Fitzgerald, Timothy Owens, Jessica Moore, Amy Goldberg, Elizabeth Lowenhaupt & Christine Barron
ABSTRACT
Males, in particular adolescents and young adults, have been increasingly recognized as involved in domestic minor sex trafficking (DMST). However, there are very sparse resources and organizations that provide prevention, identification, and interventions for boys and young men who are involved in or at-risk for DMST involvement. The objective was to develop and assess an educational curriculum to prevent adolescent male involvement in DMST through a three-pronged educational approach: as victims of sexual exploitation; receiving financial benefit as exploiters; as buyers of sex. Through quality improvement cycles, changes were made to enhance the curriculum by utilizing the outcome measures of participant questionnaires and feedback from a steering committee of clinical experts. Male youth at the state's juvenile detention center were asked to participate in pilot groups, as they were identified as a high-risk population of adolescents to become involved. The curriculum was modified by adding sessions, including additional community guest speakers, and providing a more holistic educational experience that involves trafficking prevention from both a victimization and perpetration standpoint. Our goal is to expand this educational opportunity to be utilized in multiple settings (e.g., schools, hospitals) across the country.
https://www.tandfonline.com/doi/abs/10.1080/10538712.2021.1937427?scroll=top&needAccess=true&journalCode=wcsa20
Fitzgerald, M., Owens, T., Moore, J., Goldberg, A., Lowenhaupt, E., & Barron, C. (2021). Development of a multi-session curriculum addressing domestic minor sex trafficking for high-risk male youth. Journal of Child Sexual Abuse, 30(6), 667–683. https://doi.org/10.1080/10538712.2021.1937427  
---
The Relationship between Sextortion during COVID-19 and Pre-pandemic Intimate Partner Violence: A Large Study of Victimization among Diverse U.S Men and Women
Asia A. Eaton, Divya Ramjee & Jessica F. Saunders
ABSTRACT
In a large and diverse sample of U. S. adults, we assessed participants' experience with pre-COVID in-person intimate partner violence (IPV) victimization and with sextortion victimization during COVID to better understand the relationship between these phenomena. Experiencing sexual IPV pre-COVID increased the likelihood that men and women would experience sextortion during COVID. Men, Black and Native women, LGBTQ individuals, and emerging adults more often experienced sextortion during COVID than other groups. Implications for research on technology-facilitated sexual violence and practice with survivors are explored.
https://www.tandfonline.com/doi/full/10.1080/15564886.2021.2022057
Asia A. Eaton, Divya Ramjee & Jessica F. Saunders (2022) The Relationship between Sextortion during COVID-19 and Pre-pandemic Intimate Partner Violence: A Large Study of Victimization among Diverse U.S Men and Women, Victims & Offenders, DOI: 10.1080/15564886.2021.2022057
---
Rethinking Research on Sexual Exploitation of Boys: Methodological Challenges and Recommendations to Optimize Future Knowledge Generation
Katherine Mitchell, Melissa Moynihan, Claire Pitcher, Annabel Francis, Abigail English, Elizabeth Saewycb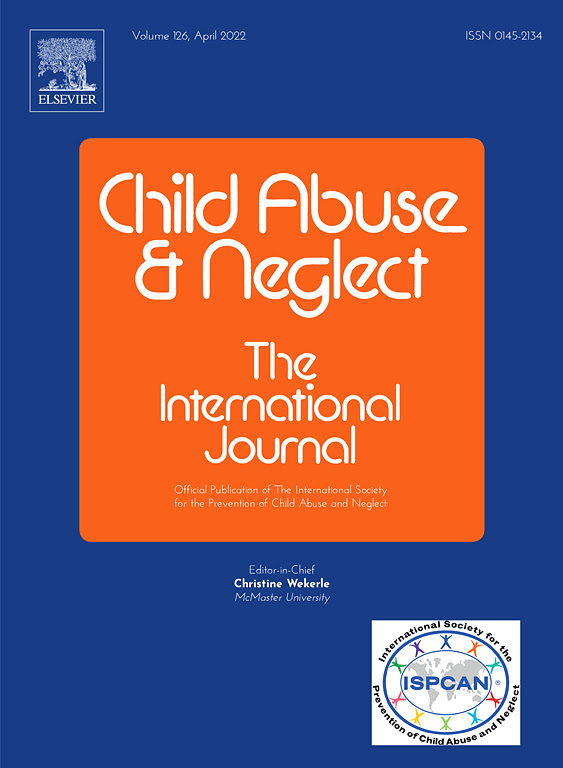 ABSTRACT
Research and policies on child and adolescent sexual exploitation frequently focus on the sexual exploitation of girls and fail to recognize the experiences of sexually exploited boys, including their potentially unique health care and social support needs. This oversight limits the ability of health care and social service providers to offer both targeted and evidence-informed care to sexually exploited boys. As the first step in a larger grant to understand the experiences of sexually exploited boys and to develop interventions for this specific population, we conducted a systematic review to address the question, "What is the state of the research on sexually exploited boys internationally?" As we undertook this review, we faced a number of significant challenges that made the process more difficult than anticipated. In this paper we discuss four key methodological challenges we encountered: lack of a consistent definition of child and adolescent sexual exploitation, difficulties in differentiating sexual exploitation as a specific concept within child sexual abuse, failure to disaggregate data usefully across multiple variables, and limited epidemiological studies to inform prevalence. We reflect on how these challenges limited our ability to systematically analyze, synthesize, and interpret the available research. We conclude by making recommendations to improve the state of the research regarding sexually exploited boys with the aim of better informing future policy and practice.
https://www.sciencedirect.com/science/article/pii/S0145213417300303?via%3Dihub
Katherine Mitchell, Melissa Moynihan, Claire Pitcher, Annabel Francis, Abigail English, Elizabeth Saewyc,
Rethinking research on sexual exploitation of boys: Methodological challenges and recommendations to optimize future knowledge generation, Child Abuse & Neglect, Volume 66, 2017, Pages 142-151, ISSN 0145-2134, https://doi.org/10.1016/j.chiabu.2017.01.019.
---
An Exploratory Study of Labor Trafficking Among U.S. Citizen Victims
Meredith Dank, Ph.D., Amy Farrell, Ph.D., Sheldon Zhang, Ph.D., Andrea Hughes, LMSW, Stephen Abeyta, Irina Fanarraga, Cameron P. Burke, Veyli Ortiz Solis
ABSTRACT
The Research Foundation of the City University of New York, under a 2017 grant awarded by the U.S. Department of Justice, National Institute of Justice, examined U.S. citizen labor trafficking victimization. The study consisted of three primary objectives: 1) determine what personal or structural vulnerabilities put U.S. citizens at risk for labor trafficking; 2) determine where labor trafficking is located on a continuum of labor exploitation for U.S. citizens; and 3) determine how U.S. citizens experience victimization from labor trafficking. These objectives were addressed through a survey of individuals who are at high risk for labor-related victimization in three U.S. cites (New York City, San Diego, and Anchorage) with personal interviews being conducted with a sub-sample of victims identified. The samples used in the study were identified with "snowball" sampling techniques and in collaboration with social service providers.
https://www.ojp.gov/pdffiles1/nij/grants/302157.pdf
Dank, M., Ortiz Solis, V., Burke, C. P., Fanarraga, I., Abeyta, S., Hughes, A., Zhang, S., & Farrell, A. (n.d.). An Exploratory Study of Labor Trafficking Among U.S. Citizen Victims. Office of Justice Programs. Retrieved from https://www.ojp.gov/ncjrs/virtual-library/abstracts/exploratory-study-labor-trafficking-among-us-citizen-victims. 
Other Resources
Courtney's House and International Organization for Adolescents report that when working with vulnerable youth, it is important to remember that girls, boys, and transgender youth can all be victims and survivors of Commercial Sexual Exploitation of Children (CSEC) and domestic minor sex trafficking. By knowing the indicators of male survivors of trafficking, we can provide the services needed for boys and young men.
---
Cultural myths surrounding the sexual abuse and assault of boys and men can be serious obstacles to understanding and healing, so it's important to learn just how wrong they are. Before exploring the myths, though, 1in6 provides some are some key facts.
---
MenHealing conducts healing workshops for men, age 18 and older, who have experienced sexual abuse or sexual assault as a child and/or as an adult. Since 2001 we have served more than 1,649 men through 83 Weekend of Recovery and Day of Recovery Events.
---
Report to Congress 2019
This report to Congress addresses three topics of particular relevance for
efforts to prevent trafficking of minors and respond to victimized children: (1) children who run away from foster care and their risk of trafficking victimization; (2) state efforts to provide specialized services and placements to children who are sex trafficking victims; and (3) state efforts to reduce children's risk of trafficking by supporting lasting connections to caring adults.